LGBTQIA+ students are between 3-6 times more likely than their heterosexual counterparts to develop a mental illness, significantly increasing risk of self-harm and suicide amongst this population[1]
The Current Issues with Mainstream Services: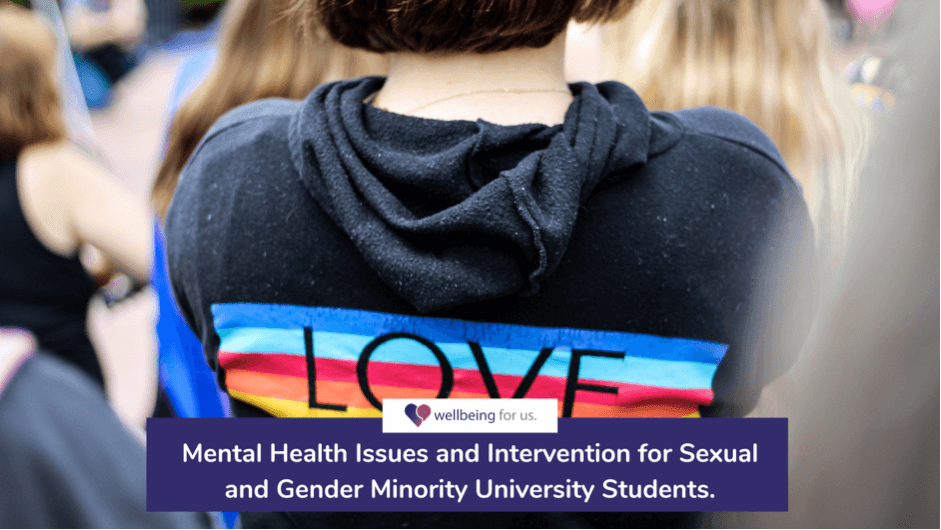 Barriers to services:
LGBTQIA+ individuals experience several unique barriers to accessing in person mental health services such as those provided by the NHS. One of these is the dual stigma carried by being both a sexual and/or gender minority and having a mental illness. This can be heightened if the individual is not 'out' about their sexuality or gender and feels uncomfortable about disclosing this to a professional. This is due to the discrimination that they expect from the practitioner, stemming from the prejudice LGBTQIA+ individuals experience in wider society and employment. This anticipated discrimination is added to by a lack of inclusion and outreach for LGBTQIA+ individuals from mainstream services, leading to reduced awareness and an assumption that they can't be effectively catered for. These barriers serve to prolong mental illnesses and can lead to deteriorating mental health for an already vulnerable group.
Negative Experiences within services:
Unfortunately, studies have shown sexual and gender minorities experience discrimination within mental health services such as therapists not taking cases seriously and assuming clients are heterosexual and cisgender. This lack of awareness and understanding was highlighted in a recent study on NHS services revealing that 64% of LGBTQIA+ individuals felt mental health professionals lacked knowledge about sexual and gender minority issues and 43% felt practitioners did not understand or have the capability to address their needs[2]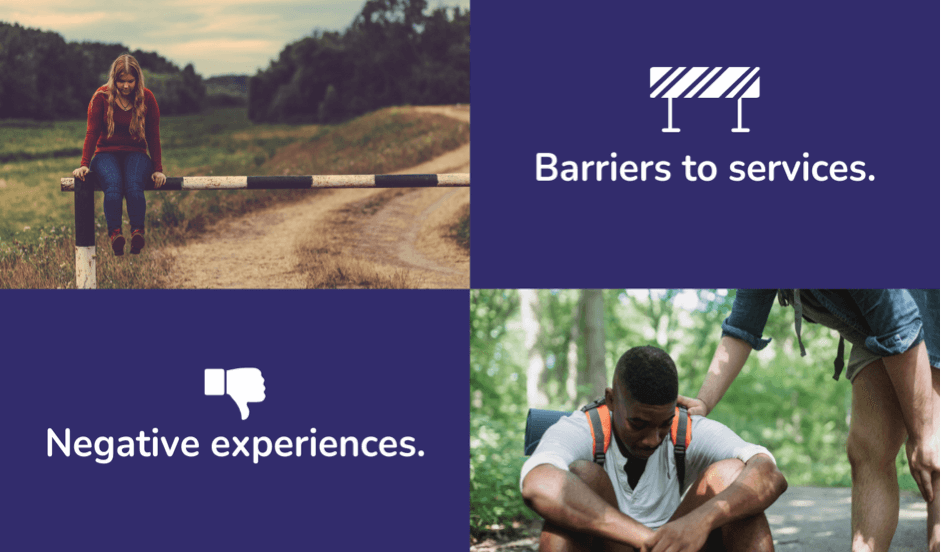 How Wellbeing For Us overcomes these issues:
At Wellbeing for Us, our advisers are specially trained to be understanding and effective in promoting the mental wellbeing of sexual and gender minority students. This is important not only in making sure intervention is effective but through promoting these specialised services through universities, LGBTQIA+ students can be made aware that they can be accommodated for if they are experiencing mental strain. This is key as it overcomes the barrier faced in mainstream services caused by lack of outreach and inclusion of sexual and gender minorities.
Furthermore, by offering an online service such as wellbeingforus.com, LGBTQIA+ students aren't exposed to the negative experiences of pursuing and using mainstream in person care, which is typically structured around heterosexuality, for example the use of gender binary pronouns and restrooms. By getting directly to a trained advisor through Wellbeing for Us, vulnerable LGBTQIA+ students can avoid these potentially triggering environments which can have a negative effect on their already fragile mental state.
[1] Gnan, G. H., Rahman, Q., Ussher, G., Baker, D., West, E., & Rimes, K. A. (2019). General and LGBTQ-specific factors associated with mental health and suicide risk among LGBTQ students. Journal of Youth Studies, 22(10), 1393-1408.
[2] McCann, E., & Sharek, D. (2014). Survey of lesbian, gay, bisexual, and transgender people's experiences of mental health services in Ireland. International journal of mental health nursing, 23(2), 118-127.