Get in touch with us to see how mental health research can benefit you and your organisation.
You can be apart of our most innovating projects and research to increase revenue and sustainability.
All done! You are now moving towards a more globally diverse mental health outcome.
Why do I need a research solution for my organisation?
By engaging in the most current up to date innovating research you set yourself apart and become more sustainable by showing the global economy you care.
Did you know that mental health research is the most innovative and sought after research in the UK?
This has lead to a large increase in organisations wanting to be apart of the journey of mental health research.
We offer a cost effective solution to increase revenue and become a globally friendly solution for your organisation.
Leave us to look after the research while you get on with running your organisation.
We can quickly identify mental health research opportunities that will be suitable and innovative for your organisation.
We provide you with ongoing reports on the progress made within mental health within your organisation.
Why making proper provision for research makes good financial sense.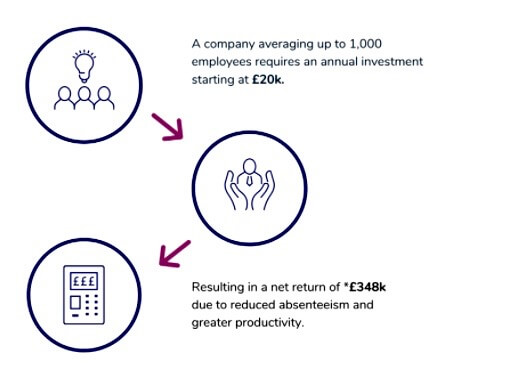 All of our advisors are registered with an affiliated body which has a provision to give official mental health advice alongside being trained in the unique wellbeing for us way, to make each user experience personal.
Crisis Intervention:  By having official accredited advisers we are able to make Tier 2 & 3 mental health referrals to a large database of support networks including community services, the NHS and other voluntary charitable organisations.  We ensure users are properly safeguarded and protected in line with consensual GDPR regulations.