We were asked to work on this fantastic project throughout the UK working with many different organisations on the theme of Creating Hope.
Our personalised them-Finding Hope. Being in Nature. Finding Hope in Nature.
Our work and other organisations that participated in this fantastic project!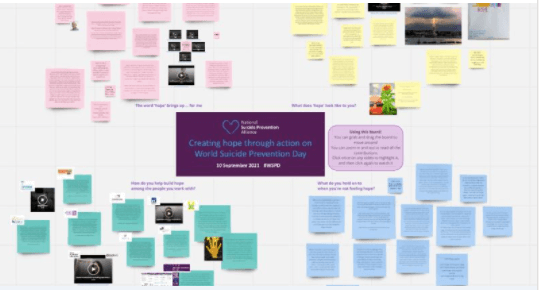 Check out our video that was chosen as a finalist to offer help and support in finding hope with The National Suicide Prevention Alliance.