Sign up your workplace to our user-friendly mental health platform.
Your staff can book to speak to a therapist online and attend workshops.
All done! Your staff are in great hands, with continued professional support.
Why do I need a mental health platform for my organisation?
We all want a great workplace with happy employees. It makes sense. It makes us all feel good, and makes the day-to-day management of our business much easier.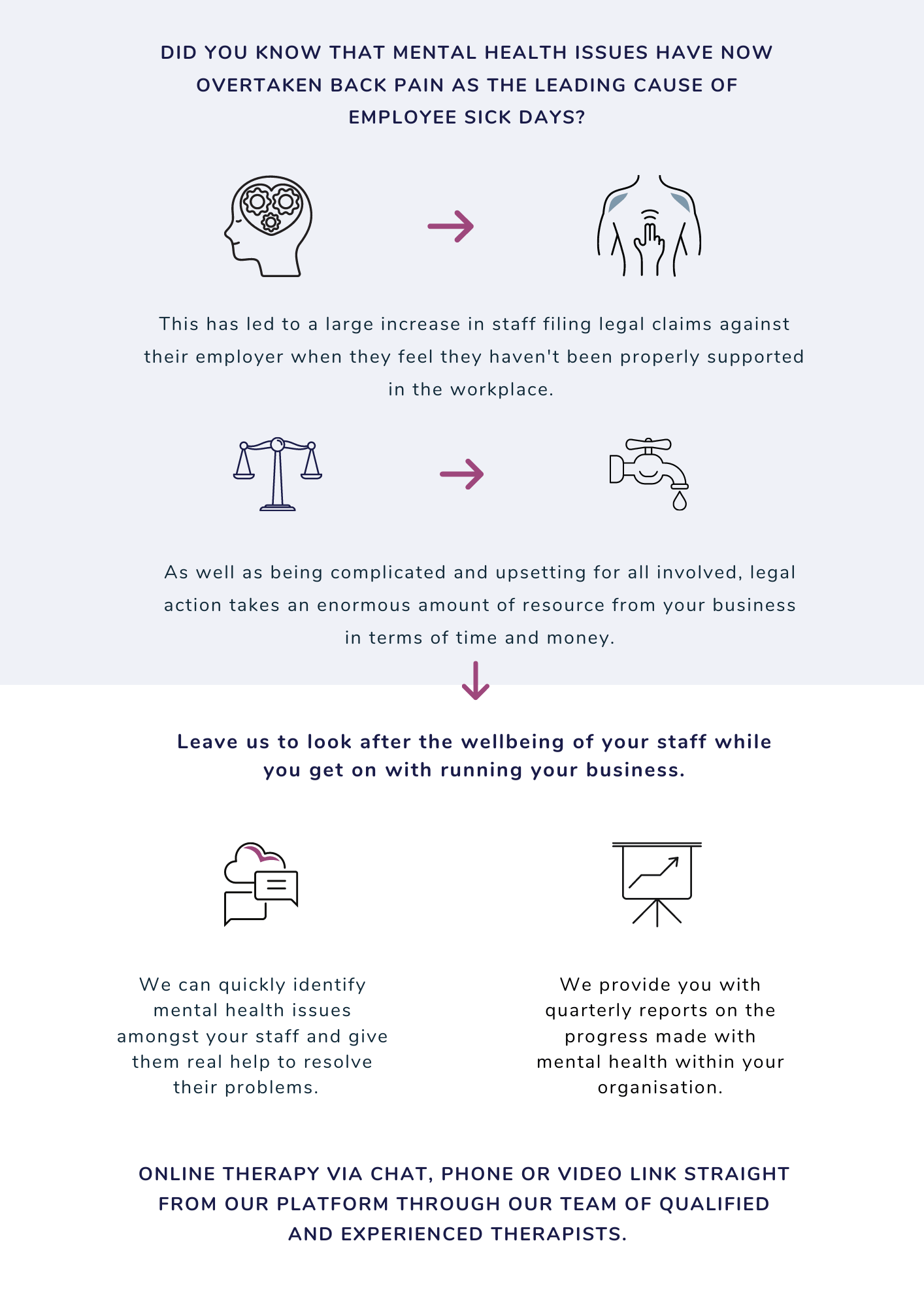 Did you know that mental health issues have now overtaken back pain as the leading cause of employee sick days?
This has lead to a large increase in staff filing legal claims against their employer when they feel they haven't been properly supported in the workplace.
As well as being complicated and upsetting for all involved, legal action takes an enormous amount of resource from your business in terms of time and money.
Leave us to look after the wellbeing of your staff while you get on with running your business.
We can quickly identify mental health issues amongst your staff and give them real help to resolve their problems.
We provide you with quarterly reports on the progress made with mental health within your organisation.
Why making proper provision for mental health care makes good financial sense for your business: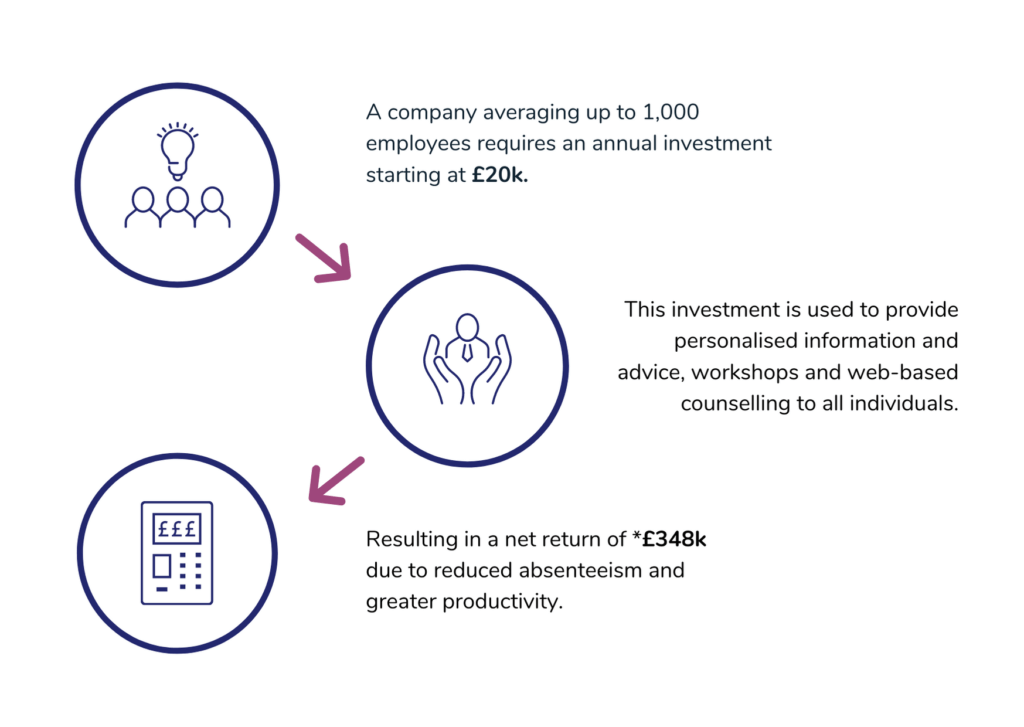 *calculations based on Government figures on mental health in the workplace (Source: Office for National Statistics)
All our advisors are registered with an affiliated body which has a provision to give official mental health advice alongside being trained in the unique wellbeing for us way, to make each user experience personal.
Crisis Intervention:  By having official accredited advisers we are able to make Tier 2 & 3 mental health referrals to a large database of support networks including community services, the NHS and other voluntary charitable organisations.  We ensure users are properly safeguarded and protected in line with consensual GDPR regulations.